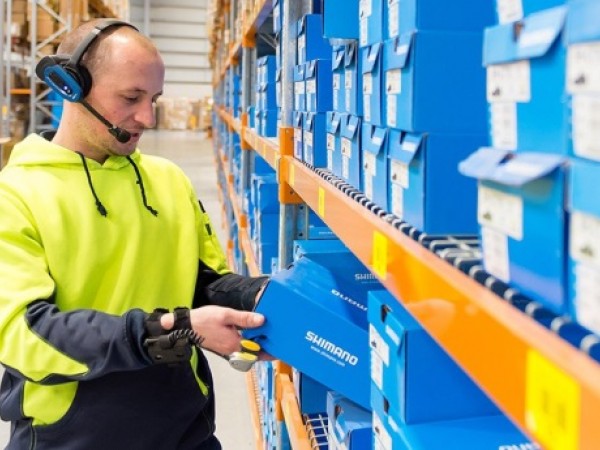 The picking orders are transmitted to the operator with audio devices. The operator receives all the information about location, SKU and quantity, supported by the Warehouse Management Software - WMS.
The WMS system navigates the operator from one location to another. 1 operator can execute several orders at once, as he/she collects items, needed for more than one order, from different locations. Items can be arranged in boxes or carts, depending on their sizes, volumes etc.
The operator gives feedback to the WMS and a single line from the Picking Order Document is filled automatically. A simple verbal report or scanning the labels of the stored item in enough.
FREE HANDS AND MOBILITY - The great advantage of the Pick by voice / Put By Voice technology
This technology is widely adopted in all fields where free hands are needed to deal with small objects (packages, bags or boxes). It is very useful in courier business, distribution centers (pharmacy, cosmetics, perfumery), e-shops warehouses, electronic components production etc. and it's easy to be implemented, using WMS software.