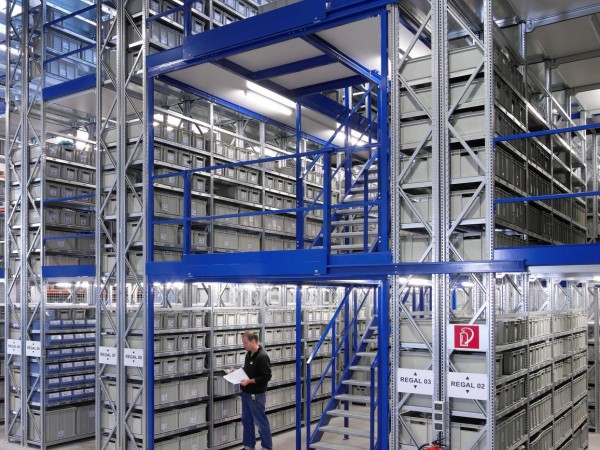 PURPOSE OF THE GANGWAY RACKS SYSTEM
The importance to take advantage of the space in the warehouse requires smart solutions. Gangway Racks Systems makes it possible to access higher levels. Gangway system consists of installing high-bay racks with one or more levels of gangways, supported by the racking system itself. You can access different levels of the gangway system, using stairways located in suitable places. They are placed in the function of accessibility and safety.
In addition, stairways freight lifts, or elevators can also be installed.
REQUEST AN OFFER HERE or keep reading:
Different combinations making possible to adapt the Gangway Warehouse Racking System to specific needs like accessibility, safety, and ergonomic works. There are several possibilities for the positioning of the access stairways:
at the side
at the front
in the center of the installation
between two racks.
ADVANTAGES OF THE GANGWAY RACKS SYSTEM
Optimization of space;
Full exploitation of the height of the warehouse;
Double the storing area;
Possible combination with other racking systems.