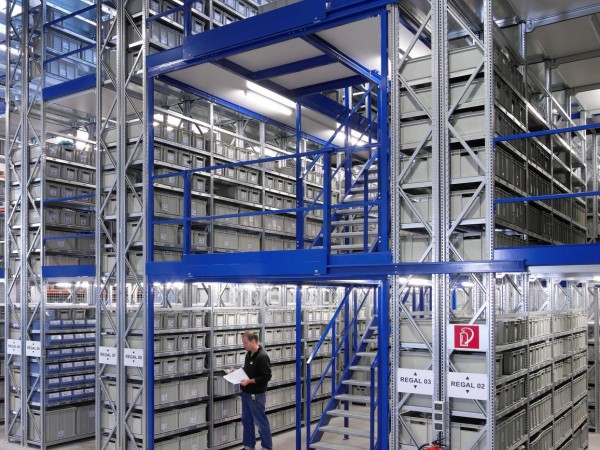 Purpose
The importance of exploit the space of the warehouse requires solutions which makes possible to access to the  highest level. One of these solutions consists of installing high-bay racking with one or more levels of gangways or elevated aisles, supported by the racking itself.
Access to the different levels of gangways is made by stairways located in suitable places, fitted in function of accessibility and safety. As a complement to the stairways freight lifts or elevators can also be installed.
Different potential combinations make possible to adapt the characteristics of the warehouse to specific needs such as accessibility, safety and ergonomic works. There are several possibilities for the positioning of the access stairways: at the side, at the front, in the center of the installation or between two racks.
Advantages
Optimization of space
Full exploitation of the height of the warehouse
Combination with other racking systems