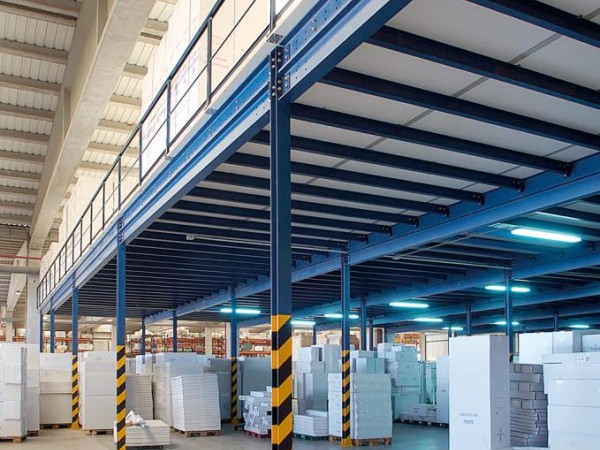 PURPOSE OF THE MEZZANINE RACKS SYSTEM
Mezzanines are steel structures made out of main beams, secondary beams, and columns. They create new elevated surfaces on the warehouse or premises floors, enabling more vertical space for storage, working areas, offices, etc. >> in a very quick and inexpensive way.
Considering that land is an increasingly rare and expensive commodity, especially in urban areas, mezzanines racks offer a cost-effective and highly versatile solution for companies that need to increase their storage surface, without expanding the warehouse building. It's possible when you install a mezzanine double or triple storage surface area. It is the best way to solve space problems at a minimal cost.
Mezzanine floors are totally dismountable. That means that all elements are recoverable and their structure, dimensions, and location can be easily modified.
ADVANTAGES OF THE MEZZANINE RACKS SYSTEM
Mezzanine racks multiply surface space in industrial areas;
These racks are adaptable to any specific need, thanks to the great variety of sizes available, floor types, construction systems, etc;
Quick and easy to assemble by our specialized team;
They can be combined with any racking or shelving system.