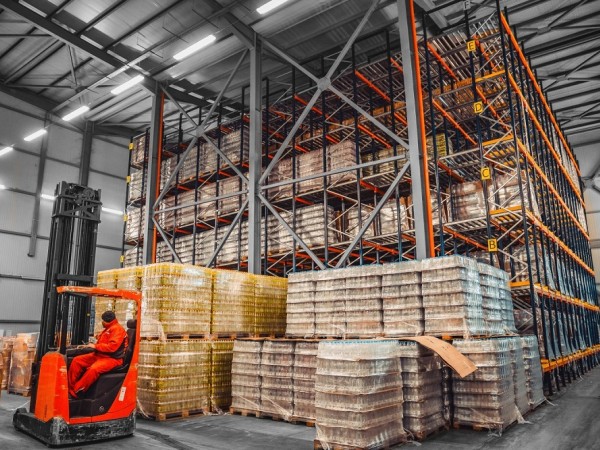 PURPOSE OF THE LIVE STORAGE RACKS SYSTEM
The Live Storage Racks Systems for palletized loads are compact structures, with incorporated roller tracks sections. They are placed on a sloping lane to allow the pallets to slide. Pallets are placed at the highest part of the rolling section and move by the forces of gravity with a reduced speed towards the other side of the rack, where they remain until ready to be removed.
This minimizes the time needed for certain operations and saves working space. Live Storage Racks Systems enable perfect rotation of stored products, applying FIFO system. This makes it perfect for storing perishable and fast-moving goods.
REQUEST AND OFFER HERE or keep reading:
The huge advantages and versatility of this system make it suitable for use in any industry or distribution sector such as food, automobile, pharmaceutical, chemical industries, etc.
ADVANTAGES OF THE LIVE STORAGE RACKS SYSTEM
Optimal rotation of items and stored SKU's using the FIFO method;

Maximization of the capacity of the available warehouse area;

Perfect control of goods;

Possible Pick to Light System integration;

Minimum time for orders preparation;

Wide variety of articles in front of the rack.