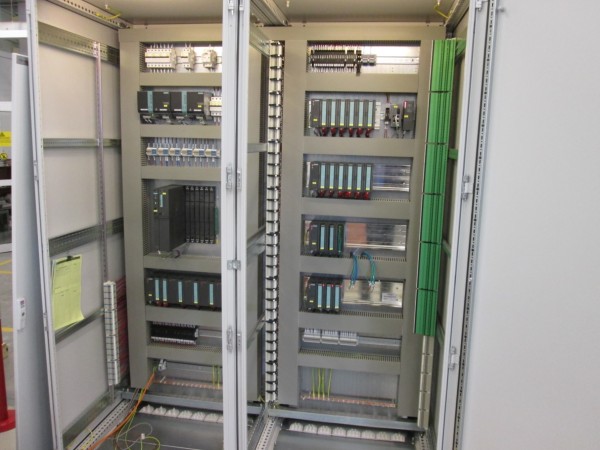 HARDWARE FOR AUTOMATED STORAGE SYSTEMS
The core hardware devises for the management of the Automated Storage Systems from STAMH Solutions are sensors, drive mechanisms and many more. All of them are located on the periphery of the products we offer:
roller and chain conveyors and conveyor systems;

cranes, chain transfer modules;

palletizing robots;

AGV systems;
.. and many other products you can find here:
On the next level, you can find PLC devices controlling all mechanisms in the Automated Storage Systems. They receive and transform the input/output signals from the equipment set and transfer the information to the next level.
SCADA (Supervisory Control and Data Acquisition) software is situated on the next level of the software solutions pyramid. With it, you get monitoring and supervision of all automated processes in warehouses or sorting and distribution centers.
ADVANTAGES OF HARDWARE FOR AUTOMATED STORAGE SYSTEMS

The devices can work in a wide temperature range - storage spaces and systems with special storage conditions;

Compact hardware - they occupy relatively little space, thus optimizing storage space;

They are applicable in almost all elements of the Automated Storage System;

They are resistant to high loads and constant / continuous work process in the warehouse;

The hardware used in automated warehousing systems is fast and accurate, significantly reducing the risk of human error.