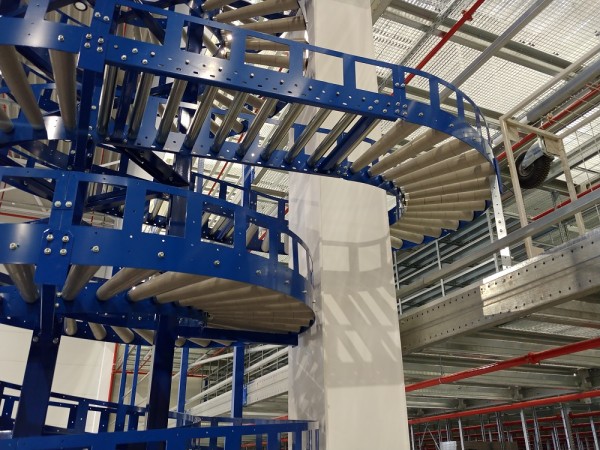 Defining the right processes in the warehouse is one of the difficult steps, leading to take the right decision in conveyor investments.
The main features and advantages of such an investment are given below:
This universal and reliable component of the system guarantees a dynamic and efficient materials flow in all industries. The main components are:
Conveyor rollers;
Drum motors and idler pulleys;
24 V drives (RollerDrive);
Controllers for RollerDrive and drum motors.

They are used to convey, store or retrieve goods. Conveyors are powered with electricity or with the force of gravity. Conveying can be made with or without dynamic pressure.
Conveyor systems are easy-to-install solutions for new plants or for refurbishing existing plants. Excellent products that will pay for themselves and that you can rely on.
REQUEST AN OFFER HERE or keep reading:
Application of the conveyor system for boxes
Millions of different individual items, packs, boxes, and goods travel through the world's flow of goods every day and must be delivered on time to the correct destination. This is a trending topic these days - it requires a performance-based logistics system with efficient material flow systems.
Innovative Conveyor Modules and subsystems are always ready for key locations in customers' systems:
Crossbelt sorters;
Belt curves and belt merges;
Conveyor modules with zero-pressure accumulation;
Roller conveyors;
Belt conveyors.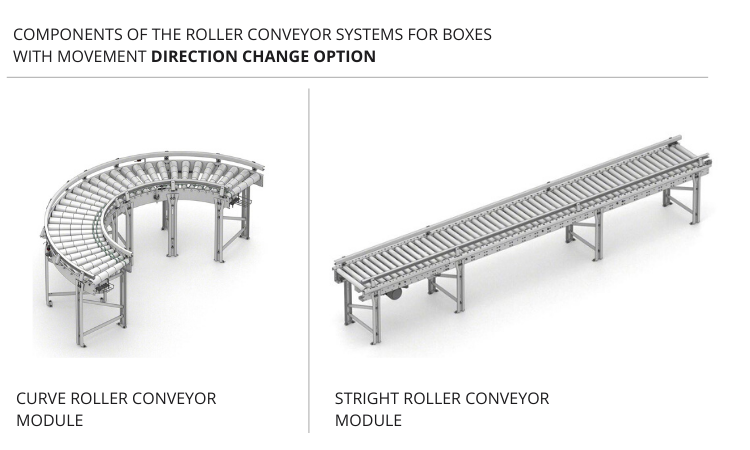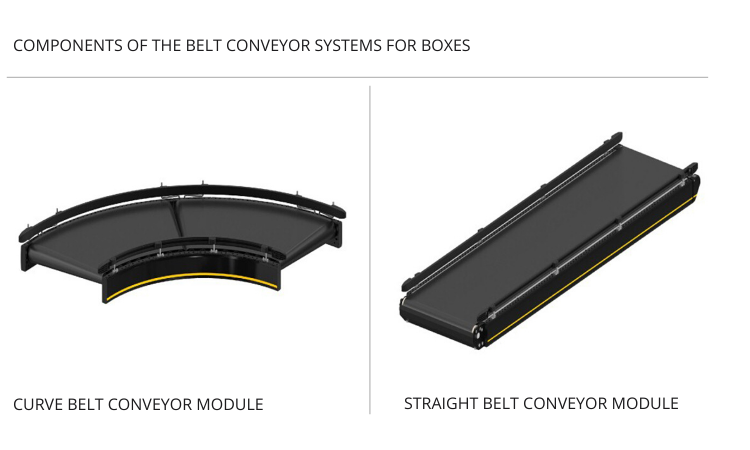 Precise, pre-assembled, and rapidly delivered units for fast, simple integration into the complete system on site. The conveyor modules and subsystems for boxes provide:
Full and fast availability of all conveyor system components that are easy to use;
Еxtreamly high efficiency of the conveyor system, even in periods with lower productivity;
Effective investment with a short payback period and high ROI;
Adaptability if the material flow in the warehouse or the production base needs to change;
Efficient Storage and picking options – STAMH integrates also non-motorized solutions in between transportation of goods to reduce costs (see description below);
The Conveyor System for Boxes is a dynamic storage solution. It is designed for fast-moving goods (e.g. groceries) that have to be quickly picked and immediately conveyed to consumers. The principle is known as FIFO, First In – First Out, and guarantees that what has been stored first is also picked first.
Another principle you can use is LIFO, Last In – First Out, when the SKU stored last is picked first. It means making maximum use, using minimum space. And because the needs of our customers are as diverse as their products, our central and peripheral subsystems offer unlimited design options.
REQUEST AN OFFER HERE or keep reading:

MAIN BENEFITS OF CONVEYOR SYSTEMS FOR BOXES:
Robust systems, designed to withstand daily work and very high productivity levels;

The conveyors are produced following flexible and modular concepts. It can be implemented both in new storage spaces or existing systems;

Energy efficient 24 V conveyor technology;

Increased productivity, immediately after the installation of the conveyor system;

Quick and easy installation, inspection, service, and extremely quiet operation;

Support from STAMH teams engaged in installation, injection, and service;

Design, installation, service, and software maintenance of STAMH systems;
REQUEST AN OFFER HERE or check out the pictures and explanatory videos below.