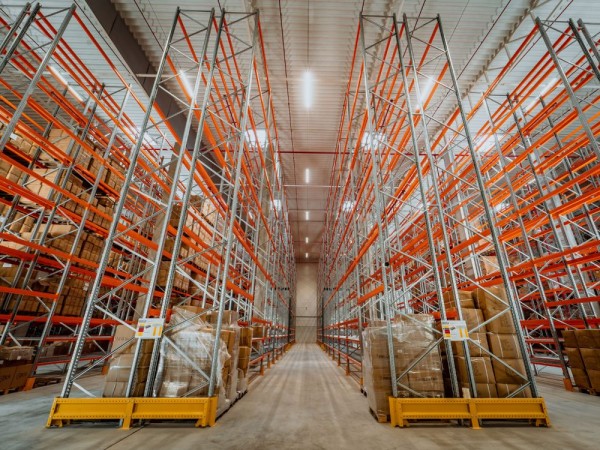 PURPOSE OF THE CONVENTIONAL RACKS SYSTEMS
The Conventional Racking System is the best solution for warehouses, where it's necessary to store palletized products with a wide range of load types. The pallets are easy to reach with different material handling machines, depending on the specific needs. Pallets and loads don't need rearrangement, to access other pallets' positions, saving time, costs, and effort;
The Conventional Pallets Racking Warehouse System is engineered with single-entry wall racks on the perimeter sides and double-entry racks in the middle. The working aisle dimensions between each rack and the rack's height depend on the characteristics of the forklift trucks, lifting devices, dimensions of the external structure, and specific needs;
The engineering project STAMH will provide You will depend on the size of the pallet, the height of the construction of the warehouse, the weight of each pallet, and many other variables. Let our experienced engineering team advise You!
REQUEST AN OFFER HERE or keep reading:
ADVANTAGES OF THIS RACKING SYSTEM
The most universal and used system for pallet racking with proven qualities;
A very stable construction, allowing direct access to each pallet;
Perfect stock control - each storage location is dedicated to a specific pallet or SKU;
Significant improvement of all processes in the warehouse, after installation;
Maximum adaptability to any load type, both in terms of weight and volume.
REQUEST AN OFFER HERE or check out photos and case studies with this solution:
Find more details in our online catalog, or share now your inquiry at office@stamh.com