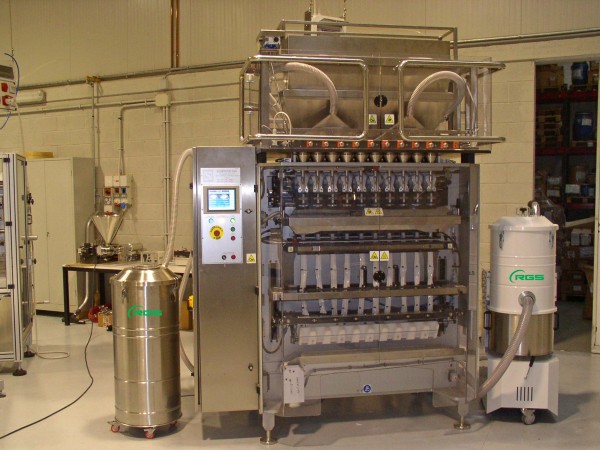 RGS Food & Pharma series are vacuum cleaners designed to solve all problems of dusting, cleaning and removal of dust and waste in food and pharmaceutical industries as well as trim extraction in packagin industry.
F230 and F340 are mobile vacuum cleaners with power 1,5 or 2,2 kW and container capacity of 25 or 49 l, suitable for sucking substantial quantities of product from process machines, but also used at the end of the work shift for general cleaning of the working area. This model is also available in ATEX version.
RGS BA and BAV series are three phase suction units suitable to be installed on processing machines and production lines in the pharmaceutical, chemical and food industry. They are designed to suck small quantity of powders with a continuous use. They are available in version "BA" placed horizontally with visible motor or with frame and version "BAV", set vertically always equipped with protective frame.
RGS AS series offers three-phase machines with power from 0,9 to 4 kW and a container of 105 to 215 liters. Vacuum cleaners for plastic trim or other materials usually made by the packaging machines in the moment of the closing of the package. Suitable also for textile industry. Besides removing the waste, these vacuums compact it in the filter bag so to optimize the operations of emptying.