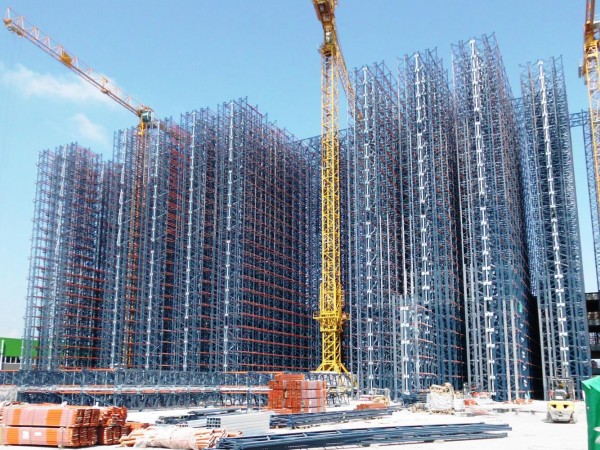 Purpose
The Self-Supporting Racks System for warehouses is the perfect solution for very high storаge. It is designed to ensure that the racking structure supports not only the actual stored goods and the different building elements, but also the load of the Material Handling Machines, Automated Storage Solutions and also external elements: wind, snow, seismic movements etc.
Furthermore the only limitation of the height of these buildings is either governed by the local authority regulations or the handling devices to be used. These warehouses allow different levels of automation and optimal performance.
REQUEST AND OFFER HERE or keep reading:
Advantages
Great engineering work makes possible the Self-Supporting Racks Systems to form the structure of the building;
Enables maximum use of the available surface;
Wide range of goods can be stored: pallets, container, bulky packages and very heavy loads.
Successful projects with this system - Self-supporting and Automated Storage System for E.Miroglio EAD