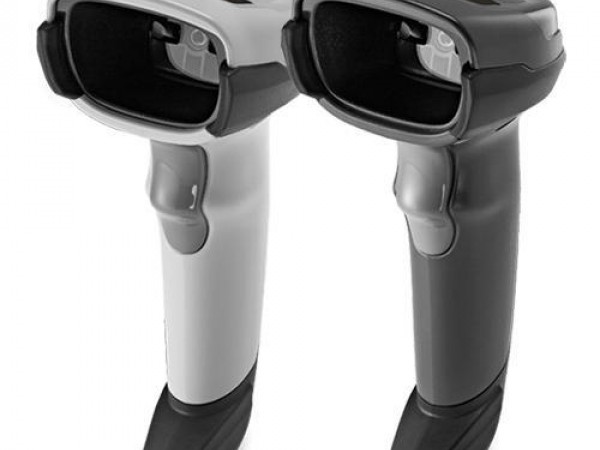 GRAPHIC CODE IDENTIFICATION: SCANNER V/S IMAGERS
They can be mobile or fixed devices. The main difference between scanners and imagers comes from their designation - what kind of graphic code they have to read.

Scanners (except RFID scanners) count on integrated laser emitter and receiver. They are able to recognize one-dimensional linear code /bar-code/. There are a lot of standards, such as UPC, EAN, JAN, GTIN and many others.

Imagers are more flexible. They can recognize and read both 1D and 2D codes (QR, DataMatrix, DotCode, etc.). Imagers are digital cameras, equipped with embedded software for image recognition and interpretation.
RADIO FREQUENCY IDENTIFICATION (RFID)
Another method for commercial identification of goods is the radio-frequency identification. Here, electromagnetic fields are used to discover, identify and track RF enabled tags (passive or active), which brings information for the object they are attached to. It could be either finished good or some kind of row material, and even transport vehicle.

Although it is advanced technology, RFID still has relatively limited application comparing to the graphic codes in the warehousing and storage. It is because of many environmental and specific limitations of use, but also because of the pricy equipment.
MOBILE RERMINALS
Besides of fixed mounted and hand-held cabled scanners and imagers there is a class of mobile devices called mobile terminals. Those are sophisticated combination of micro-computers with integrated scanner/imager. With such device we can not only collect data, but also store it, communicate with broad spectrum of applications (incl. WMS) and RDBMS, as well.
People manage mobile terminals. They can receive tasks and orders on screen, execute stock-control, recognize items or locations. Contemporary logistics depends on mobile terminals. They meet all requirements for mobility, fast and accurate data collection and information reuse. Such devises are rather rugged and versatile.