SOFTWARE AND HARDWARE SOLUTIONS FOR AUTOMATED STORAGE SYSTEMS
The management and control of the processes in the automated and conveyor systems is organized on several levels. This ensures the implementation of optimal intralogistic strategies for storage, transport and retrieval of palletized goods, boxes, cartons, trays, etc.
Proper programming and implementation of software and hardware for automation of modern and high-tech warehouse systems from STAMH Solutions allows:
Intelligent warehouse process management;
Much better operational efficiency;
Optimization and acceleration of storage and retrieval of goods;
Faster and more accurate execution of the orders;
Significant reduction of errors caused by the human factor;
Its's helps the operators and the management of the company to make informed decisions based on real data, thus optimizing the processes.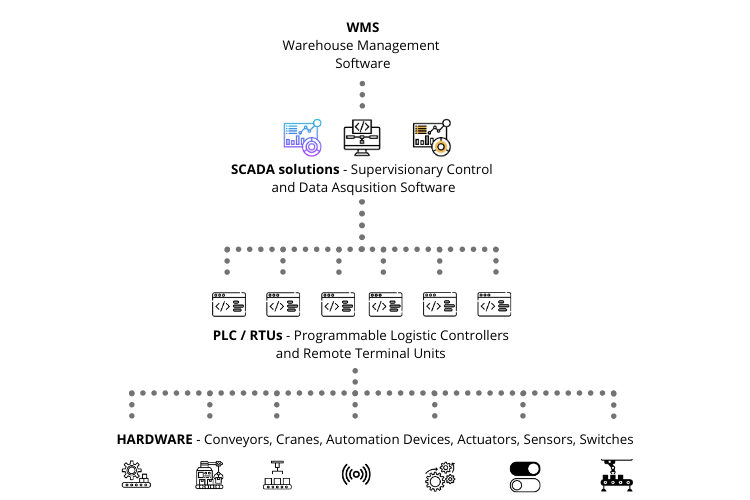 LEVELS AT WHICH SOFTWARE SOLUTIONS FOR AUTOMATED STORAGE SYSTEMS FUNCTION