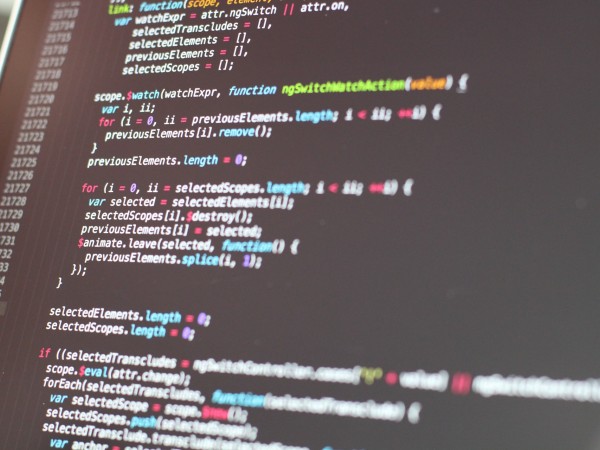 WMS has vast functionalites, adjusted and fine-tuned according business requirements. You can combine features in functional modules but the most used are implemented as core functionalities.
WMS MAIN FUNCTIONALITIES
WMS manages the fundamental processes in the warehouse, no matter what kind of business the particular warehouse belongs to. It could be manufacturing, distribution, or even courier business. WMS manages and improves the following basic processes:
WAREHOUSE MANAGEMENT SOFTWARE (WMS) FOR INBOUND LOGISTICS
WMS stands for identification, quantity control and data collection. You can use it with mobile or fixed devices – scanners for bar-codes, QR-codes, dot-codes, RFIDs, etc.);
Reservations and/or quality control (both are optional);
Separation or aggregation of items or packages /in pallets, boxes, etc./;
Labeling of non-labeled or non-tagged containers;
Use WMS to put-away and place goods/materials, guided by the WMS software, according simple or sophisticated predefined limitations, rules and conditions;
WMS is used for handling goods, materials and leftovers, bounding them with relative orders, invoices, transport documents, etc.
WAREHOUSE MANAGEMENT SOFTWARE (WMS) FOR INTERNAL LOGISTICS
Replenishment of picking locations: according to pre-set rules and predefined logic:

on time, triggered by picking orders or manually initiated upon administrator's/operator's decision;
off time or regardless the other processes;
Use WMS for relocation and internal transfer of stored item:

for temporary settle: e.g. condemned, scrapped stuff;
finding the more suitable placement;
allocation by hand to optimize storage space;
WAREHOUSE MANAGEMENT SOFTWARE (WMS) FOR OUTBOUND LOGISTICS
Processing sales orders and stock control. WMS software identify the right stored items with appropriate attributes, using satisfy common rules or specific requirements;
Commissioning /Picking/ of goods:

Methods - zone-picking, multiple order picking, batch picking, group picking or pick-by-order;
Standards - FIFO, FEFO, LIFO, FPFO, etc.
Scenarios - pick-and-pack, pick-then-pack, prepacking, etc. Different methods can be integrated in the WMS system to work simultaneously. The process of collecting goods by order is fully supported by mobile devices or by additional WMS enhancements.
OTHER WMS PROCESSES OF HIGH IMPORTANCE
Cross docking: WMS is routing the goods from the receiving point to the expedition point of the warehouse, keeping all information about goods, their attributes and quantities, orders, destinations, etc.
Inventory and Counting: The inventory is a major and sophisticated part of the warehouse management. It gives the freshest and the most adequate information on the real stock availability and usability of the goods. The counting could be performed in two different ways: as blind or as checking. The results are always been compared and eventual lacks become visible. Inventory and counting could be executed in WMS by several ways: by sector, by product (or product group), by chosen locations only, or as total counting;
Rejecting / scrapping: the damaged, unpacked or other way disqualified goods/materials have to be sored out based on rules (accompanying by appropriate documentation). The process could be initiated by operator but always it's finished by person with higher level of access and approval;
Label Design and printing documents and labels:

thermal-direct;
thermal-transfer and ordinary printers;
WMS embedded lable designer possess;

Exchange data with other information systems (integration): our WMS is capable of real-time two-way data exchange with any given software (i.e. ERP, MRP, EMS, MHS, accounting or trading softwares). The integration can be done with any one of the three widely used methods:

file exchange in shared space,
DB-to-DB communication (direct or indirect);
web-services development;
Good reporting is a key feature of every Warehouse Management System. There are significant set of stock reports, out-of-the-box. You can configure almost unlimited number of reports, if data is stored in the WMS database. With WMS software you can export the information displayed on-screen in .csv or .xls(x) files for further rearrangement.
SPECIFIC WMS FUNCTIONALITIES
They are detached from the core functionalities of the WMS logistic software. Some of them are grouped in modules, aiming to serve different vertical solutions /or LOB/. The most used are:
WMS for Packing and Paletizing – automated split or merge commissioned goods on different levels. Organization according predefined picking plan to ensure proper arrangement of all pallets;
WMS for Warehouse production - assembly of existing components (SKUs) and packaging materials, to produce new SKUs. WMS uses advanced multilevel specifications for each product.
WMS for Logistics Billing – advanced automated calculation of costs and prices based on SLA and other conditions. It is suitable for Logistics Service Providers (LSP, 3PL) or logistics business units of an enterprise;
WMS Traceability - WMS includes a complete set of functions, to support the up-stream and down-stream traceability in logistics and warehouse production. Together, with the internal lot WMS software provides a complete trace of the lots - from the merchandise reception to the delivery of the goods;
WMS for Visual presentation of warehouse storage system layout and the stock available on it;
WMS for Web Access for external or internal users, working remotely. It is suitable for fulfillment companies (LSP/3PL). WMS provides direct, authorized and role-based access to the part of the system, that concerns their own goods and processes;
WMS KPI, BI & Custom Reporting – those are 3rd party software (tools/programs) customized for tight interaction with our WMS;
WMS Development Tools – in fact these are modules in GUI. They give access of heavy users to highly specialized features to manage and administer WMS warehouse software. By using these functionalities trained users can:

change the process' logic /building new scenarios of work-flows/;
design data exchange interfaces toward other software systems;
develop or redesign menus for the GUI on the mobile devices;
design windows' forms.
All these tools enable changing the system without development of system code.