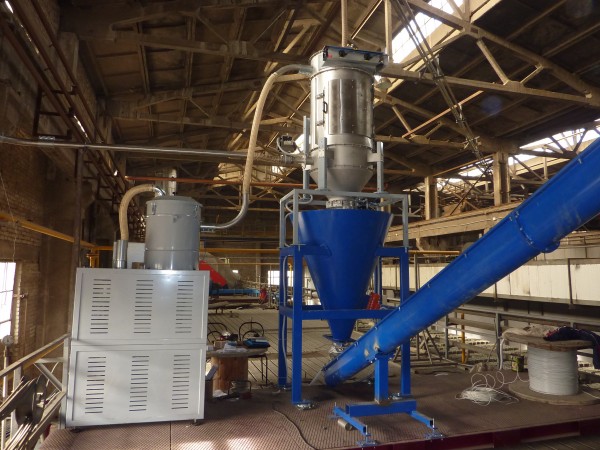 RGS Vacuum Systems produce wide range of pneumatic conveying systems for powders and granules for all industrial sectors. Thanks to a long experience in the field, it is possible to design and manufacture the most suitable and economical conveyor system to solve the customer's problems, depending on the type of product and the requirements of the sector. The RGS product range offers a variety of solutions depending on the application sector - single-phase pneumatic conveyors, stainless steel hoppers, vacuum units, big bag unloading systems, buffer hoppers, safety filter chambers, measuring cells with loading cells and electronic controls, parts and accessories for every customer need. Due to the wide product range and the ability to customize the installation, pneumatic conveyor systems are a suitable solution for:
Food industry (coffee, cocoa, sugar, spices, wine and oil, etc.)
Pharmaceutical (ingredients for medicines)
Plastic industry for transfer of PVC and other granulates
Chemical, ceramic, textile, packaging industry, etc.