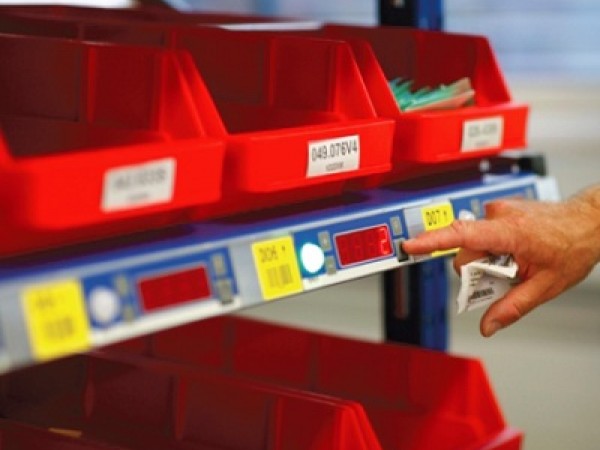 HOW THE SYSTEM LOOKS LIKE?
The system consists of digital display, flashing lights and buttons, grouped in lines or sectors. Every light module is attached to a location and linked to a specific intralogistics address. All light modules are connected to a controller. Every sector has a scanner. Warehouse Management Software - WMS manages the pick-by-light system.
HOW THE SYSTEM WORKS?
When an order arrives, the WMS switches the indicator lights "on" and flash the displays up. Actually it switch on the lights on locations only when the operator has to pick some goods. The blinking indicator shows the exact position of the item. The display shows how many pieces or packs have to be commissioned from a particular location.
OUR CUSTUMERS REPORTS INCREDIBLE SPEED ICREASE OF PICKING, WITH VERY HIGH ACCURANCY
More than 42'000 order lines, by only 13-16 workers in two 8-hours shifts (incl. replenishment, carton box unfolding and gluing with tape, weight control measure, sealing, etc.)
Under 0,3% faults and mistakes.