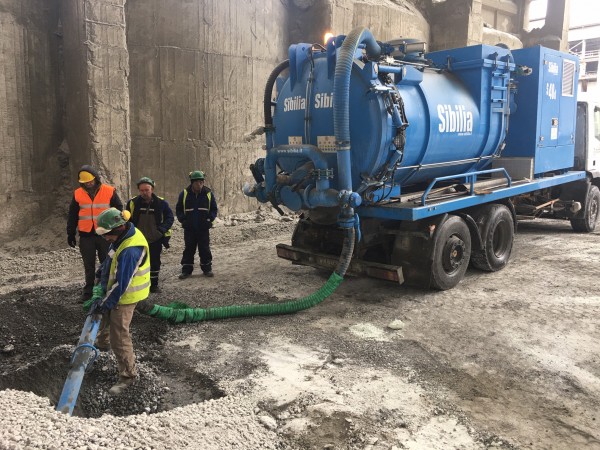 Sibilia SCH.2187 is all-in-one disel vacuum unit to be mounted on trailer or truck chassis. It is a perfect solution for suctioning of large quantities of dust and inert materials, the SCH.2187 system consists of a diesel engine powering vacuum unit and large container with hydraulic discharge and a volume of 8 to 12 m3 mounted on a platform. The control can be done with a panel with buttons or with remote control. The equipment can be fully customized and combined with the most suitable S Series vacuum units for the client's needs. There are two different types of containers designed specifically for liquid or solid materials.
Main advantages:
Independent from electricity
All-in-one system ready to work anywhere anytime
Automatic filter cleaning system
Big container with hydraulic discharge
For technical questions and inquiries please contact us at any time.