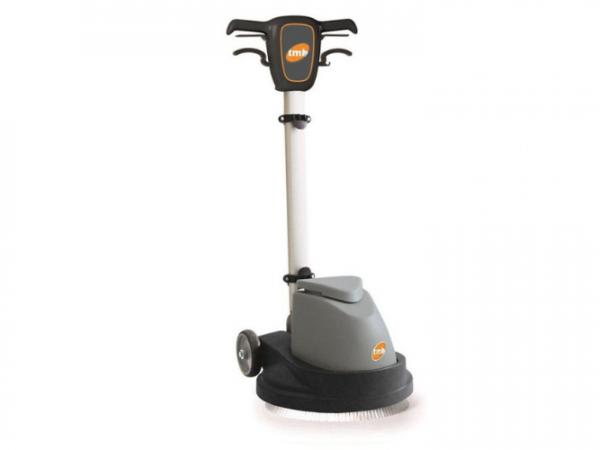 Equipped with stainless steel chassis and PPL base, they embody efficiency and flexibility in an ergonomic machine. Models can be belt or gear based on the flooring required.
TP 43 G - Professional single-disc, direct-drive gearbox. Disk rotation speed of 160 rpm is suitable for routine maintenance. The machine can be equipped with an additional weight of 7 kg. The detachable power cord facilitates transportation and maintenance operations.
TP 43, TP 43 400 and TP 43 DS - Professional single-disc belt drive machines. Available at 180 rpm for deep cleaning, 400 rpm for polishing or dry maintenance. The DS version is a two-stage 180/400 rev. / min.
| | | | | |
| --- | --- | --- | --- | --- |
| Model | TP 43G | TP 43 | TP 43 400 | TP 43DS |
| Drive | Nylon gears | Belt | Belt | Belt |
| Power | 1100 W | 1100 W | 1400 W | 1100/1400 W |
| Brush size / drop | 43 cm | 43 cm | 43 cm | 43 cm |
| Revolutions per minute | 160 rpm | 180 rpm | 400 rpm | 180/400 rpm |
| Weight | 30 kg | 30 kg | 30 kg | 30 kg |