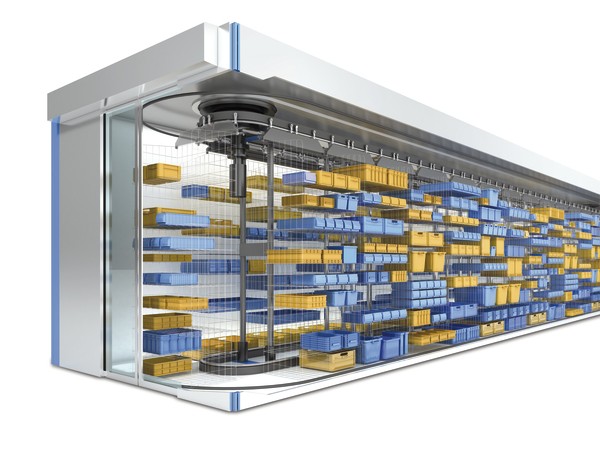 PRINCIPLE OF THE HORIZONTAL CAROUSEL
The Kardex Remstar horizontal carousel is used wherever you need reliable and economical storage and picking. Its applications have proven effectiveness in production and distribution.
MAIN BENEFITS
High productivity: With the "goods to the person" principale, the ordered items are transported to the operator - quickly, directly - without unnecessary time to search for the item. The Display tool function shows the operator which goods to select and in what quantities. Errors and time to correct them is reduced to 0.
Simultaneous picking: More than one, independently moving horizontal carousels can be integrated into a complete high-performance system. Several operators and horizontal modules can work simultaneously.
Less administrative documents: picking with less paper is possible. The control system of the warehouse combines several simultaneous orders in just one picking operation. This allows the operator to take several orders with a reduced number of movements.
Heavy loading: The horizontal carousel is perfect for storing and retrieving small and medium-sized items. It is also capable of storing items with a maximum payload of up to 54 tons. The load capacity is selected according to the application and the specific solution.
Optimal use of the space: Items are stored compactly, in a well protected space. The real picking area is small /from 5 to 10 m2 /. This eliminates unproductive movements of the operators in the warehouse, allowing them to increase efficency.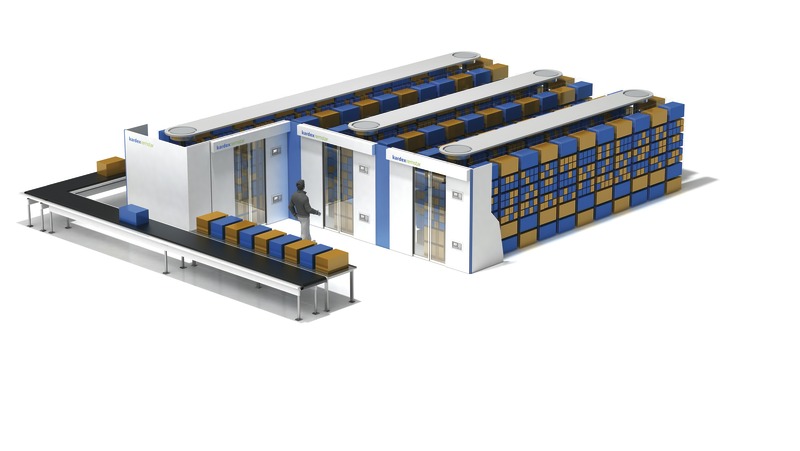 Reliability and compact design: From development to the production and implementation, the horizontal carousel is compact, reliable and low maintenance. Permanent and long-term operation is ensured.
Adaptability and synchronization: To achieve high performance during peak periods or to adapt to seasonal requirements, the system can be distributed in different stations/modules that store and deliver different items. These stations can be operated by one or more operators at the same time.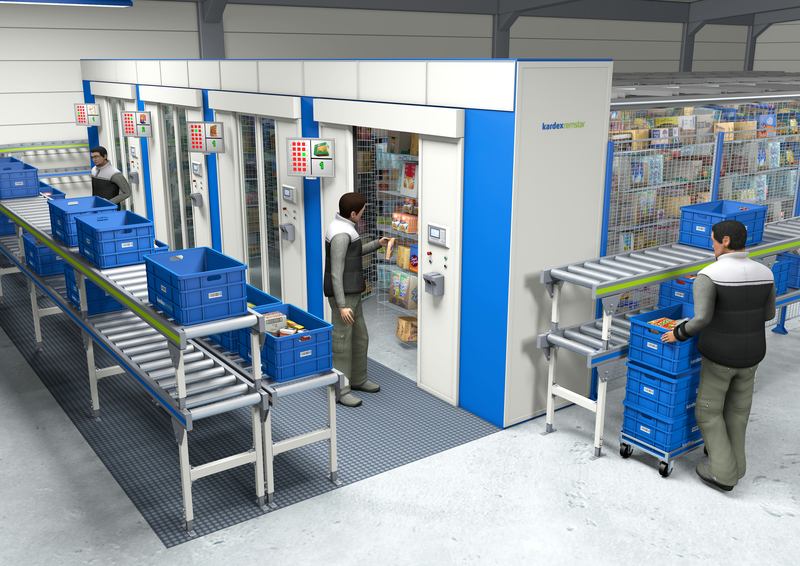 Safety: Horizontal carousels meet the highest safety requirements. The systems are closed on all sides except the picking openings. They are surrounded by safety fences, which prevent accidents and prevent unauthorized access. The entrances for access of the front side of the station are equipped with safety doors that open and close automatically.
Flexibility: Horizontal carousels have different applications. They adapt to all items that need to be stored and accessed. You can choose different distances between the shelves, thus adapting them to the respective goods.
Kardex Remstar Horizontal Carousel will become a successful Storage System for your warehouse. Choose a horizontal Kardex Remstar carousel from STAMH.
Take a look at our photos, videos, projects and case studies with Kardex. Download our catalogs and more.
CASE STUDY: KARDEX - 13 ways to do more with less