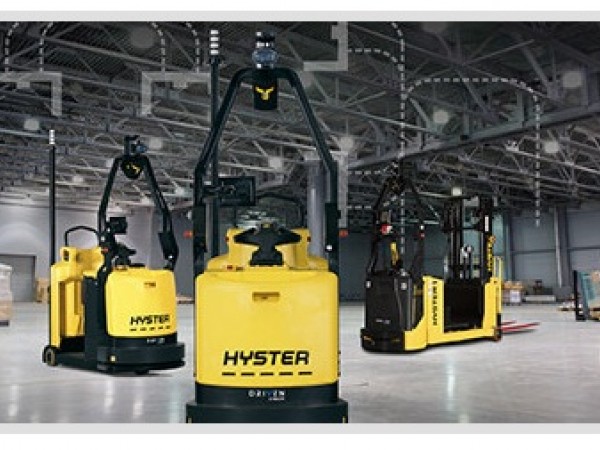 It is possible to automate activities such as moving pallets or towing trailers using Hyster® robotic lift trucks. Unlike automated guided vehicles (AGVs), Hyster® automated trucks can easily integrate into existing infrastructure without compromising toughness and dependability and be programmed to interact with other vehicles and people. For example, they will stop and give way.
WHY CHOOSE A ROBOTIC LIFT TRUCK?
Hyster® Robotic Trucks can offer a good return in the right applications helping to keep busy production lines running smoothly, while driving down cost. The cost benefit can often be realised within just two to three years, sometimes less when considering the demanding multi-shift operations.
Repetitive lift truck tasks performed by an operator can be unnecessarily expensive. On occasion, human error may also contribute to delays or damage, incurring additional costs.