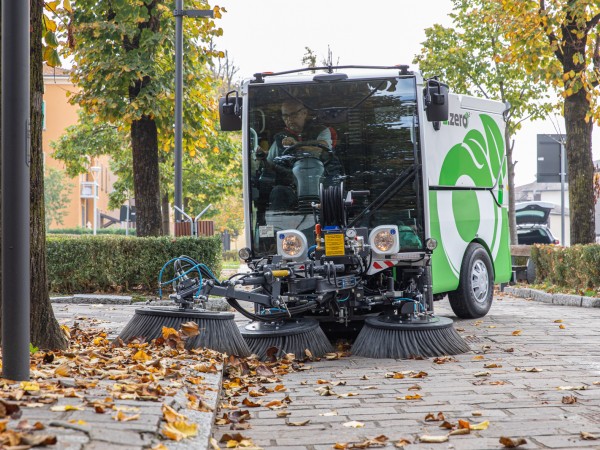 DULEVO D.zero2 is the first electric machine of the brand designed and manufactured in accordance with the most up-to-date design concepts. The new electric street sweeper features zero CO2 emissions, zero dust pollution, and zero harmful gases. Thanks to its innovative, eco-friendly technology, productivity, and compact size, it perfectly meets the needs of cities and municipalities that want to invest in the quality of life of their citizens. The articulated chassis makes maneuvers quick and easy. Noise emissions are 10% lower compared to traditional diesel machines. This feature allows operators to make the most of the night shift for street cleaning. As a result of its size and optimum maneuverability, the new electric street sweeper is capable of operating excellently in historic city centers and tight spaces such as bicycle lanes and pedestrian areas.
Main advantages:
Compact size, height under 2 m
High maneuverability, articulated chassis
Environmentally friendly - 100% electric
80% lower running costs than those of diesel machines, that run the same number of hours and shifts.
Model
DULEVO D.zero 2
Power supply

Electric

Batteries Li Fe PO4 (96V)

Power
77 kW
Productivity
25 200 m2/h
Cleaning width with two brushes (variable)
1750 - 3200 mm
Container volume
2100 l
Water tank
420 l
Max speed
25 km/h
Max gradient
18%
Work time (UNI EN 15429-2)
8 hours